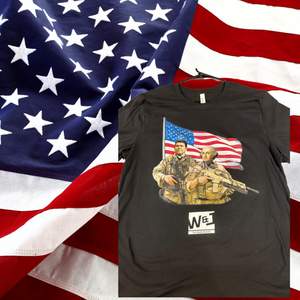 Product Description
 WARNING: All Walton & Johnson TEES  puts you in danger of offending snowflakes. But then again, what doesn't piss off the left these days? 
Support your cause - what better way to show your support for your passion than by wearing it? The world has become a crazy place lately. In an ever more divided America, stand up for what's right by rocking our apparel. Defend traditional values. Be proud.
Look good, feel good - Our designs will never crack or peel like you see on other lower quality products. This is due to our ultra precise printing method that can produce every possible color you can imagine.
100% unique design - All are designs are 100% unique and cannot be found ANYWHERE else.
Shipping Details
We want you to LOVE your Walton & Johnson items! Your items will arrive at your doorstep within 7 days or its free.  We print all of our products in house to insure quality. After checkout your order is sent to our warehouse for printing. Thank you for your continued support with our business. If you're not 100% satisfied within the first 60 days of receiving your product, let us know and we'll make it right.
Hassle free return/exchange policy!